Well, we wanted to play more often in Cochise County where we live because it occurred to us that we haven't had a lot of exposure out here. We got what we wanted. AND HOW!
Now you don't have to make reservations for any of these gigs EXCEPT Saturdays at
Stables Ranch Grille
. Do call them and make a reservation. (520) 398-2678. Let them know you want to hear the music!

Things are going well for us. My job at
Edible Baja Arizona
is fantastic. I've met so many wonderful shop owners and fans who absolutely LOVE our little magazine, and it's no wonder - I believe Edible Baja Arizona is changing local tourism! I think we are seeing an uptick in visitors in both Bisbee and Tubac. And I love seeing tourists walking around my little towns with the cover of Edible Baja Arizona peeking out from bags.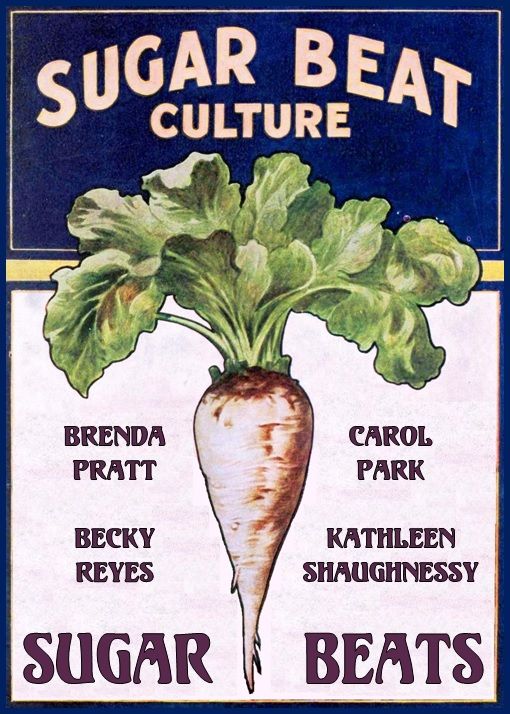 Things are progressing with the vocal group I've joined. We've changed our name from High Desert Delights to Sugar Beats in order to not be confused with other "High Desert" endeavors. I personally love the name Sugar Beats.
The most wonderful thing about joining Sugar Beats is that my vocal range has increased tremendously! I have been reaching high notes that I haven't been able to reach since my 30s! Even my lows are lower. Back in the day, I had a vocal range of three octaves but for the last 10 years, I've only been able to span 2 1/2 octaves. If I continue with Sugar Beats, and the tutelage of our vocal director, Carol Park, I may just be able to span 3 octaves again.

That's it for this week. We hope to see you out there. Much, MUCH love to you all. -Becky